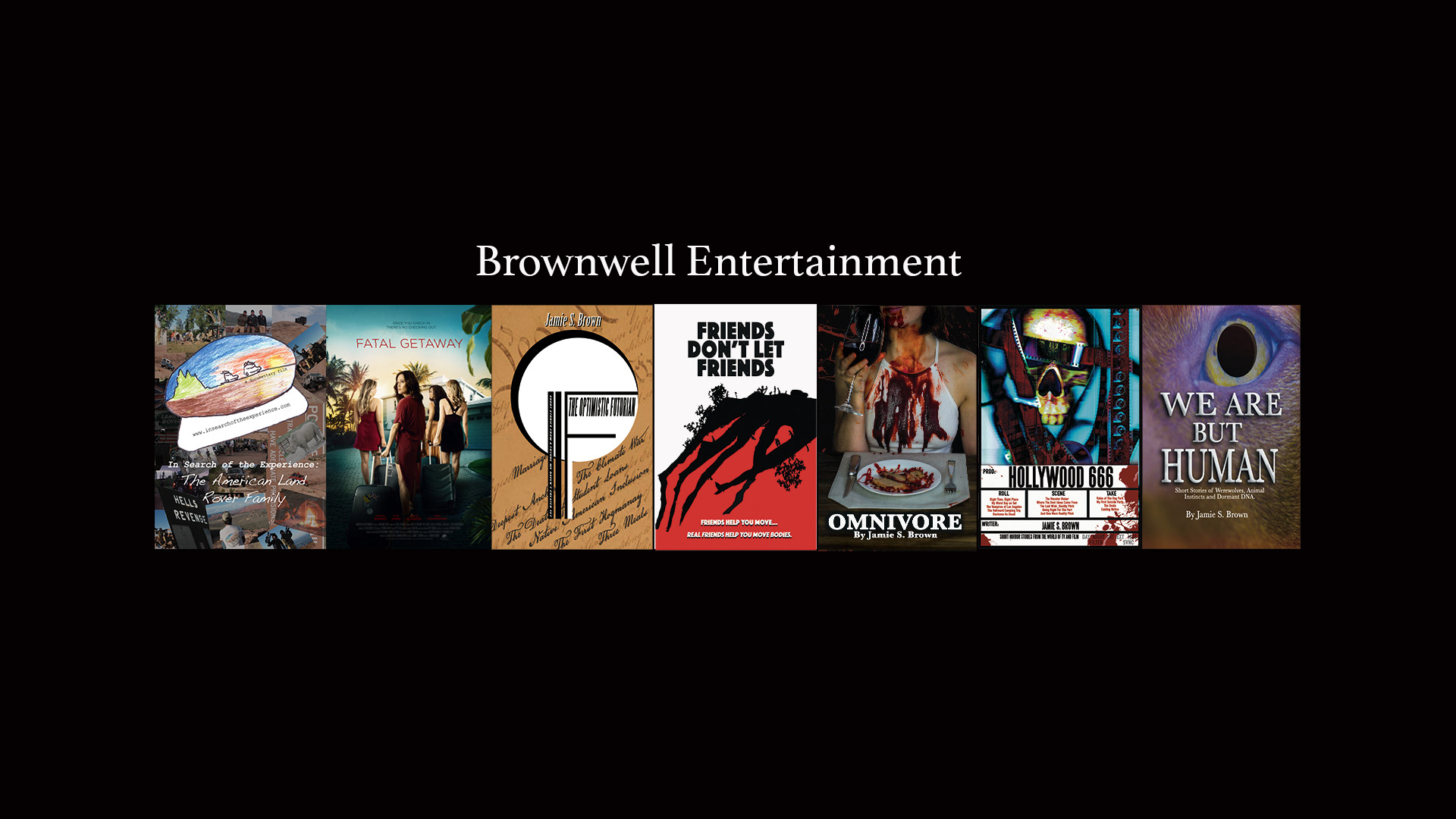 After many years of developing and self-producing scripts and short stories, Jamie decided to take the plunge into publishing to tell the stories he wanted to share. From

Hollywood 666

, a twisted love letter to the entertainment industry to

We Are But Human

, a collection of transformation stories based in the many different sub-genres of werewolf lore.
Publishing became an outlet to tell the world what it needed to hear. In 2019, Jamie released

The Optimistic Futurian

, a forward-thinking political wishlist that some have likened to a rosy manifesto. Jamie took a deep look at the political divisions of today and tried to imagine a world in which his infant son could look back with amazement from a safer, happier, more compassionate future. 
In a year of uncertainty and darkness, The Optimistic Futurian breathes life into places that hate dwells.
All artwork below was created by Jamie Brown for use on publications media packaging and copyright 2016 except, In Search of The Experience Artwork, which was copyright 2008.